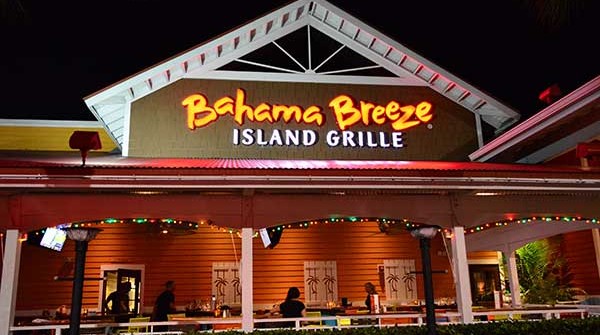 A stay at Universal Studios Orlando resort will have everything that you could possibly need for a holiday to remember, whether you are a fan of thrilling rides, enchanting shows or just want a holiday with that bit of movie magic. Universal Studios Orlando is all this and more, with over 50 excellent restaurants to choose from as well. Each eatery has its own charm, but here is a list of four of the best that make a great start for anyone wondering where to eat whilst at the resort.
Jimmy Buffett's Margaritaville
This is the place to go to get a party started. Caribbean and Key West delights such as Conch Fritters and Key Lime Pie are firm favourites to begin an evening there, and afterwards comes the real show with award-winning margaritas and other tasty frozen drinks. Live music graces the stage every evening from 10pm onwards, with the three bars – The Volcano Bar, Land Shark Bar and 12 Volt Bar – all close by.
Mythos
This restaurant frequently enters into top 10 Universal Studios restaurant lists, and many patrons suggest booking around two weeks in advance for a table here. The restaurant is magnificently decorated to fit in perfectly with the gods who are etched onto the cavernous walls of the restaurant. Atmosphere is of equal quality to food here, with dishes like blueberry and pistachio crusted grilled pork being fit for any deity.
The Three Broomsticks
This casual eatery can be found in the Wizarding World of Harry Potter and is a must for any fan of the books or movies about the young wizard. Enjoy the 'Great Feast Platter', fish and chips, turkey legs, apple pie and peanut butter ice cream before heading to the neighbouring Hog's Head for a refreshing Butterbeer or glass of pumpkin juice. On top of offering tasty food, the village of Hogsmeade will have plenty of Harry Potter twists waiting to surprise you at every turn.
Finnegan's
Located on Universal Studio's New York set, Finnegan's looks like it has come straight from any movie set in the Big Apple. The bar and grill is a little bit of Irish heaven which is surrounded by all the hubbub of a New York street, offering warming and filing dishes of Guinness Beef Stew and Corned Beef and Cabbage to customers. Previous patrons rave about the quality of the dishes, relaxing atmosphere and melodic music found at Finnegan's, all of which are part of its Irish charm.